The Cool Kid Co.
Regular price
S/. 25.00 PEN
Regular price
S/. 0.00 PEN
Sale price
S/. 25.00 PEN
Unit price
per
Sale
Sold out
Porque una mamá organizada es una mamá COOL,
nos unimos a Paula de @carryon.mom para crear los Separadores de Closet!
Son una herramienta de organización. Nunca más perderás tiempo buscando esa prenda que tu sabes que colgaste pero que no recuerdas dónde. Tanto si tú organizas la ropa de tus hijos como si alguien te apoya, se acabaron las confusiones! Cada pack incluye 8 piezas para colgar y 8 stickers para etiquetar tapers de almacenamiento o cajonerías.

La diferencia entre cada pack es la forma de clasificar. El pack Cool Baby tiene separadores con cada talla que usa un niño desde que nace hasta los 2 años, mientras que el pack Cool Kid tiene separadores con las categorías más comunes en los closets de los Cool Kids y pueden usarse hasta cualquier edad. Ambos packs incluyen stickers para que puedas poner la clasificación que más te convenga!

Miden 10 x 18 cms y están hechas de un material del grosor ideal para que no se estropeen al manipularlos pero la flexibilidad perfecta para que entren a la barra del closet. Además, el diseño se luce en ambas caras y están laminados para que duren para siempre!

Son unisex, como todos los productos de The Cool Kid Company. Debido a que hay categorías que no comparten los niños y las niñas, en el Pack Cool Kid le dimos categorías distintas al reverso de Faldas y Vestidos. Por eso, encontrarás que detrás de Faldas dice Conjuntos y detrás de Vestidos dice Sacos.

Share
View full details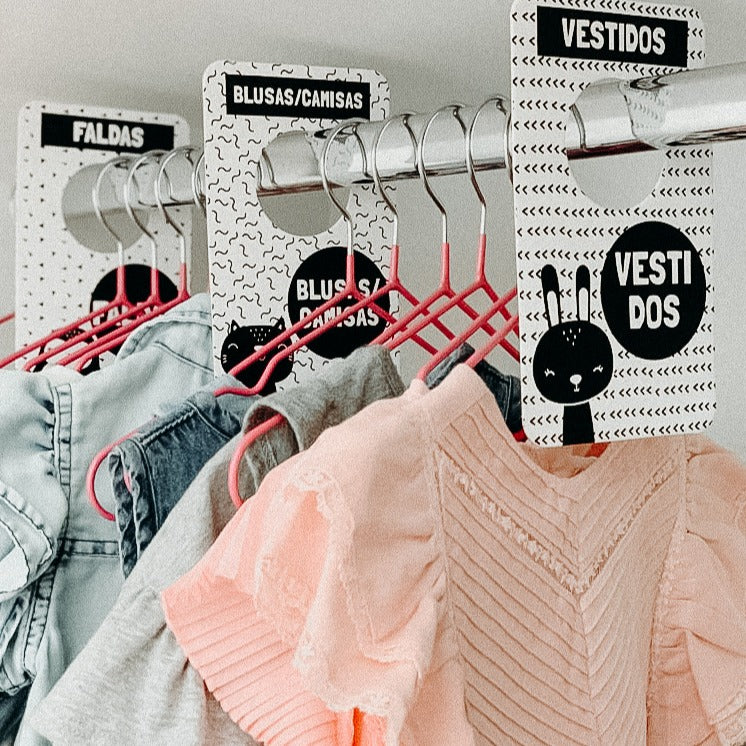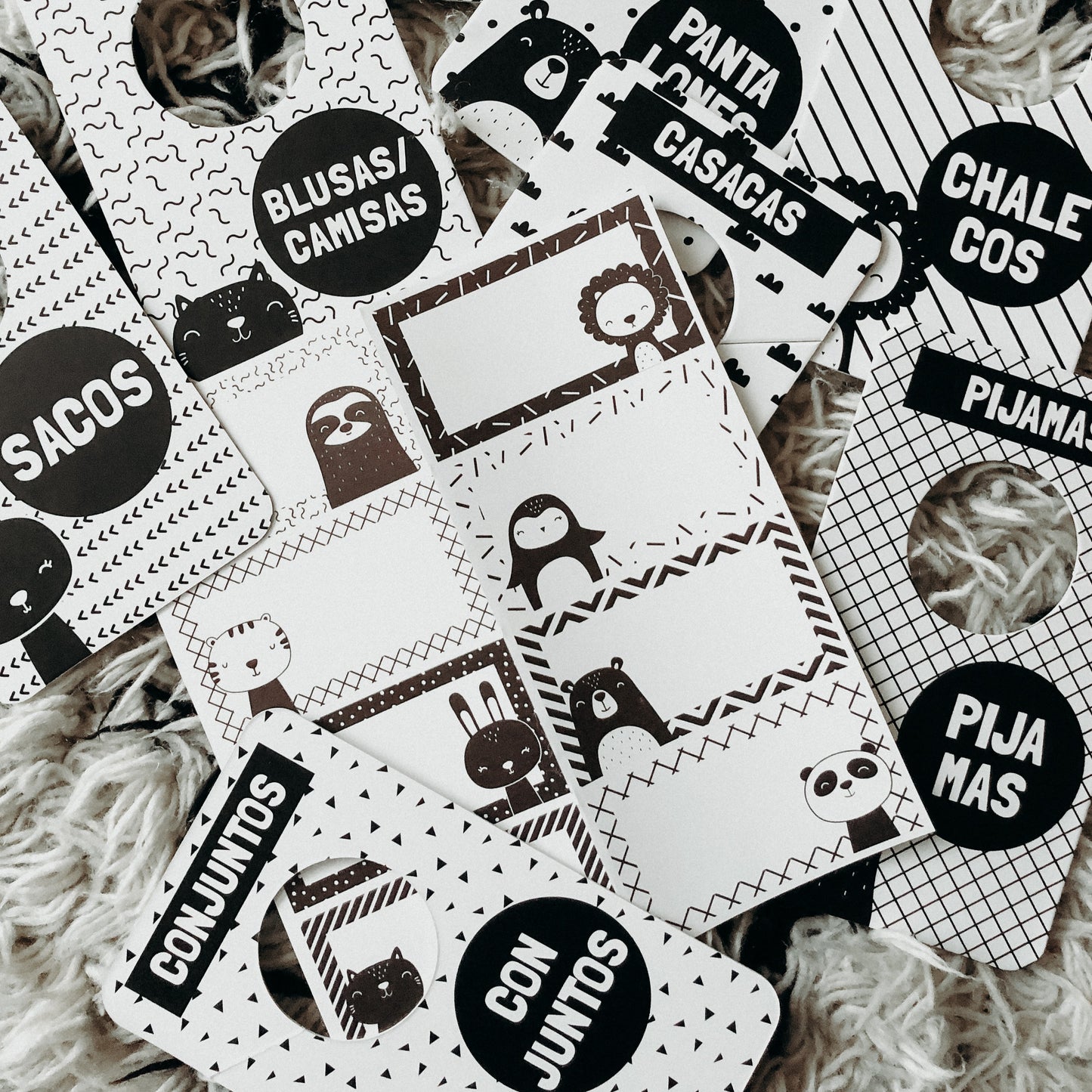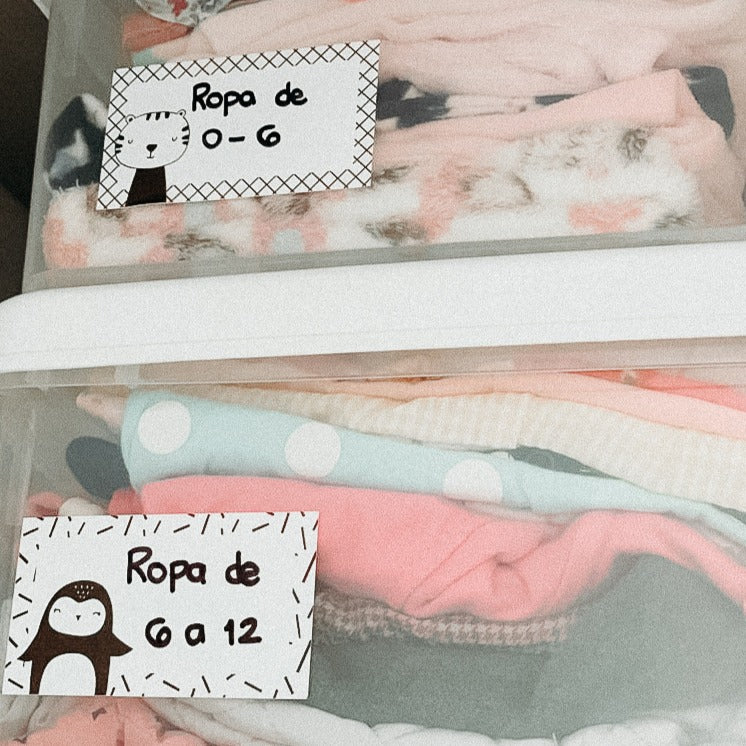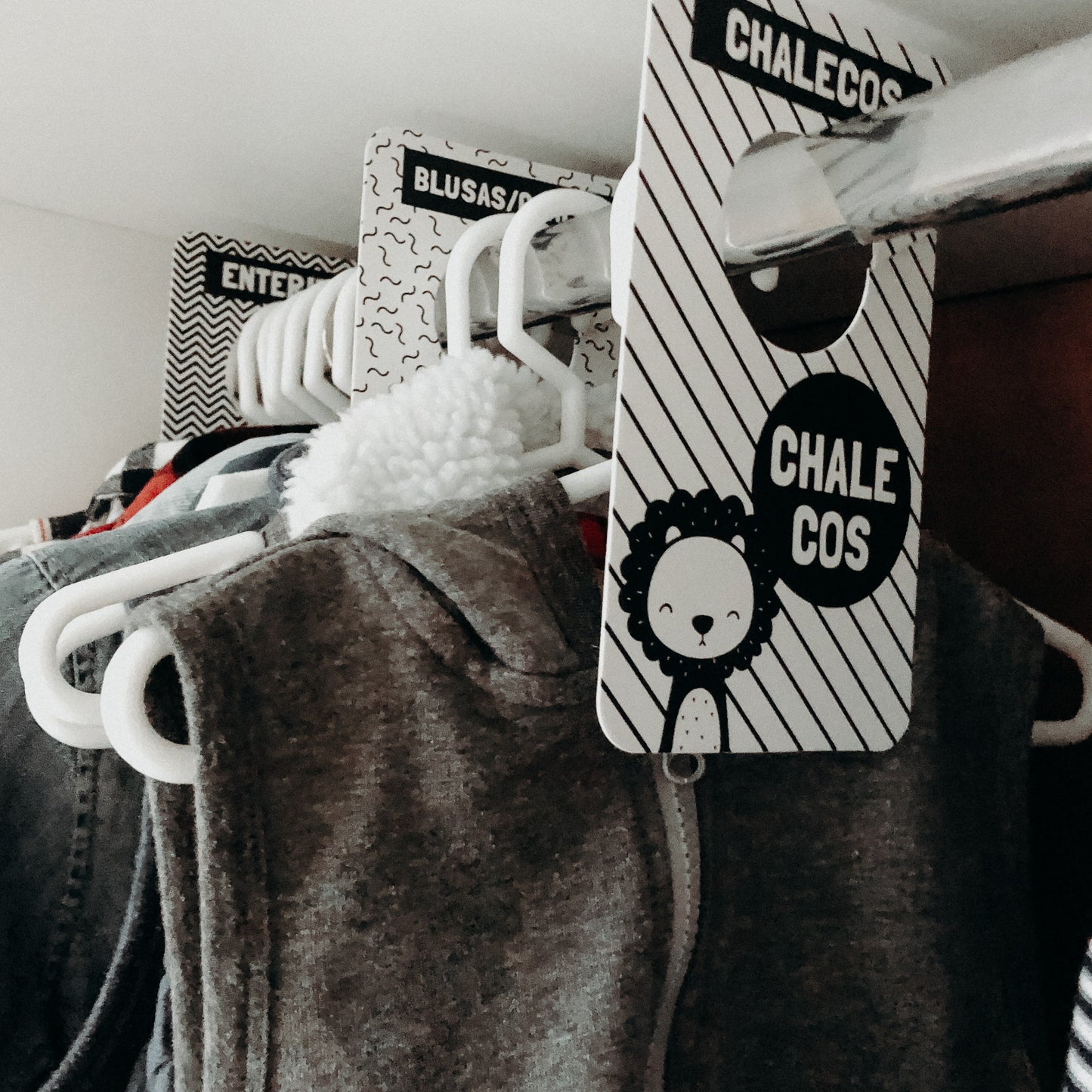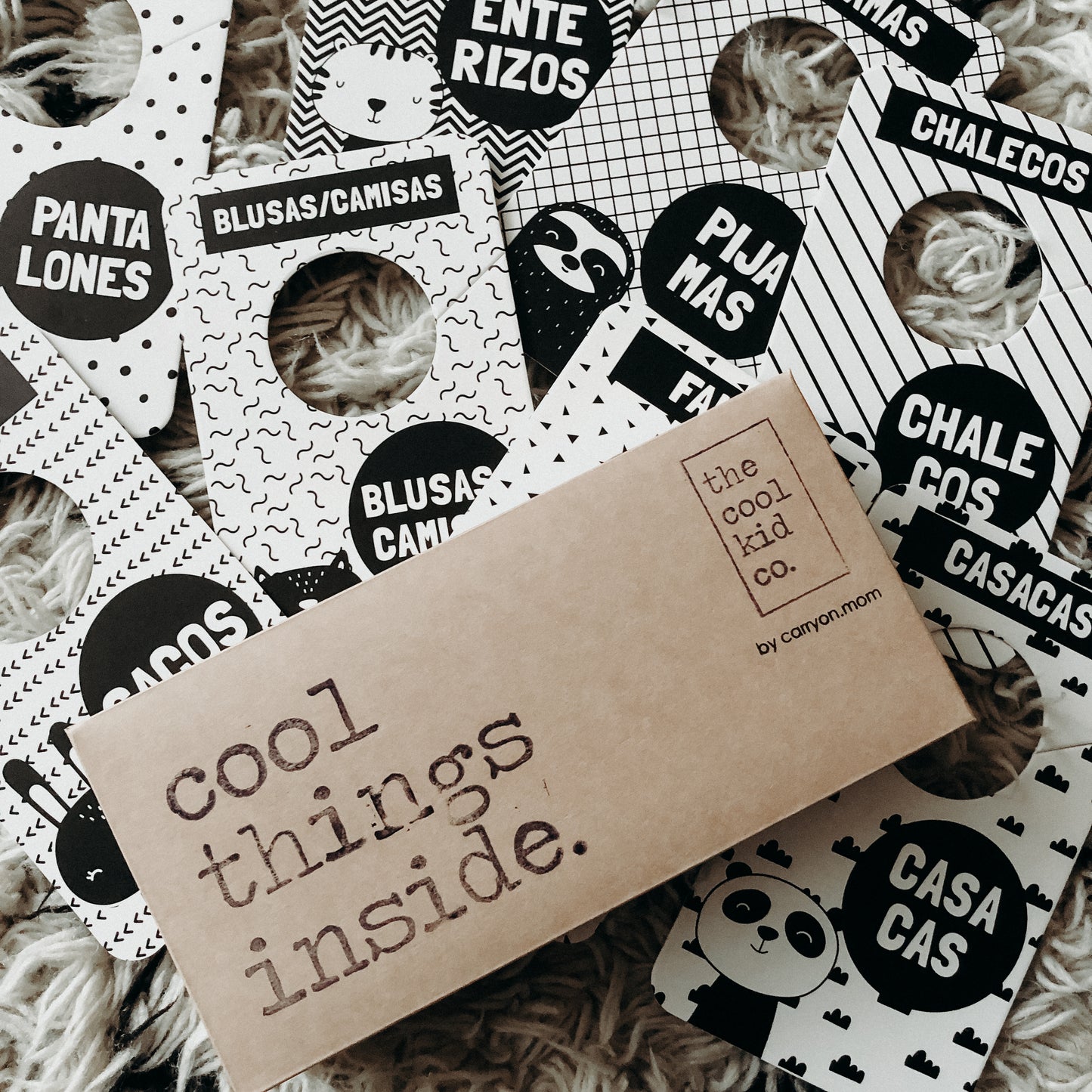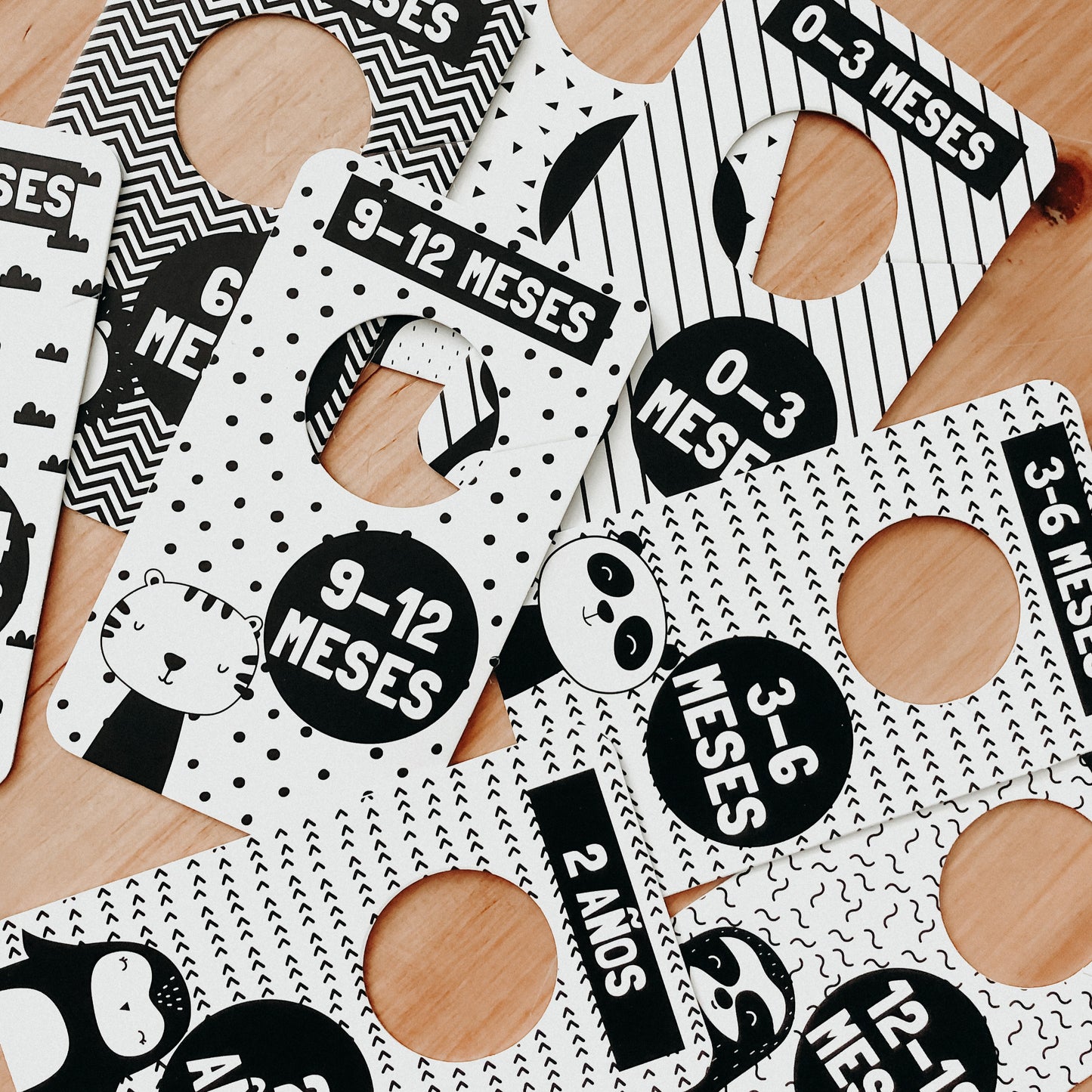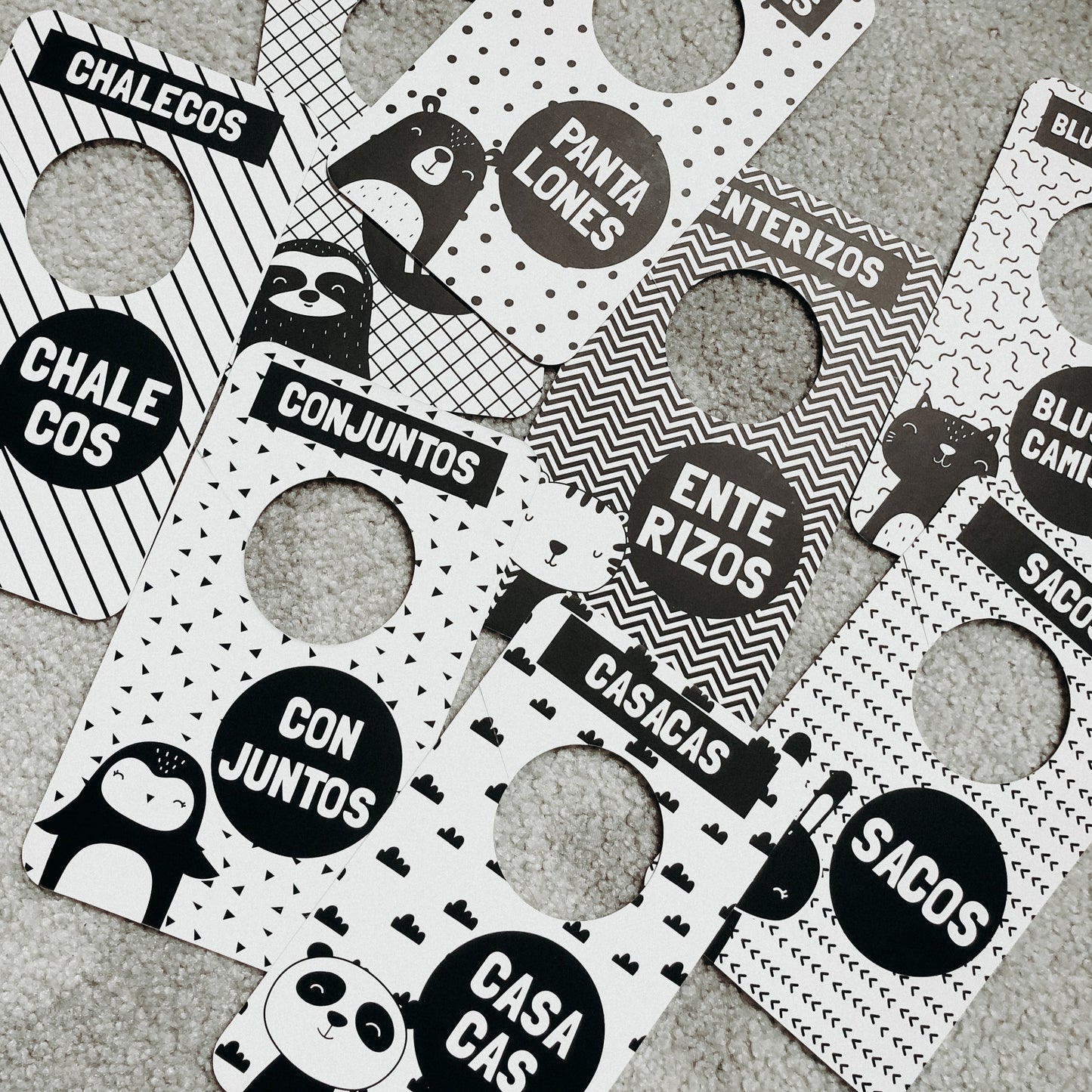 Collapsible content
Guía de tallas
Visítanos en nuestro Showroom!

Estamos ubicadas en Av. Benavides 2975 oficina 807. Escríbenos por Instagram o llámanos al 950 044 160!